Member offers
"Members will receive 15% off purchases as long as they show their privilege card."
Christine Colbert, Dress
"Steve Tempest is offering £100 of Amazon Vouchers to any Business Network member who refers a successful applicant to him."
Steve Tempest, WorldPay
"The Chamber of Commerce is now offering a 5% discount for membership to all the Business Network South Manchester members. For more information please contact Reet Dhallu."
Reet Dhallu, GM Chamber Of Commerce
"There is a discount of £30 to members of The Business Network South Manchester on their first year's membership of the Federation of Small Businesses."
Simon Edmondson, Federation Of Small Businesses
"Hine Commercial Insurance Brokers are offering every member a free analysis of their digital footprint. This will give a report on the strength of your cyber security. Contact David to find out what information they require."
David Williams, Hine Insurance Brokers
"Would like to offer all Business Network members a 'Financial Protection Review' at no cost. Many small businesses are not protected should an owner/key employee be off work due to an accident/illness, struck down by a critical illness or worse still die. Easy & inexpensive solutions are available"
Roger Prydderch, Prydderch Financial Planning Ltd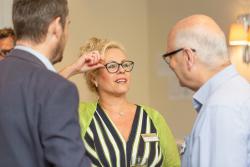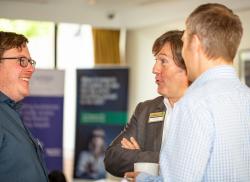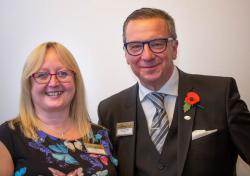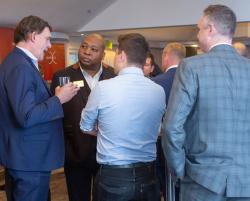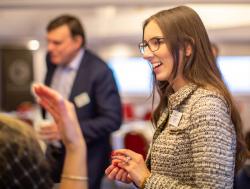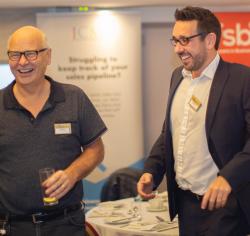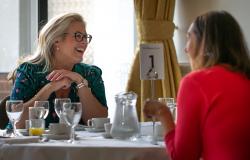 Come and join us at
OUR NEXT EVENT
Thursday 20th May
Mottram Hall
What members and guests say
"The Business Network South Manchester, run by Win and Simon Edmondson is just brilliant! Win and Simon create a friendly, non-threatening and relaxed environment in which you meet other business owners and decision makers who are interested in helping all the members of the group to grow their businesses and introduce you to others they know. The meeting does have a structure but it isn?t a rigid format and the pre-lunch educational seminars attract a great range of speakers who are always informative. All in all, the meeting is fun! And that is why I have been a member of the group for several years and will continue to do so. Oh and yes I have got new business from being a member. A business networking group which is relaxed and fun and does what is says it will do!"
Chris Booth
McKellens Ltd
"It was a really enjoyable event. Professionally run in a quality hotel with quality people and food. Well Done Karen!"
John Redfern
John Redfern Associates