Member offers
"Free audit of your website and social media images. We will take a close look at how your headshot fits your business and what it says about you."
Kev Timmons, Kevin Timmons Photography
"Complimentary review of your digital marketing including a like-for-like comparison of your competitors."
Bernard McCabe, Dreamscape Solutions Ltd
"Would like to offer all Business Network members a 'Financial Protection Review' at no cost. Many small businesses are not protected should an owner/key employee be off work due to an accident/illness, struck down by a critical illness or worse still die. Easy & inexpensive solutions are available"
Roger Prydderch, Prydderch Financial Planning Ltd
"Half price terminal rental for 12 months"
Ian Ellis, Paymentsense
"Use "THEBUSINESSNETWORK" for 10% off all orders at Order.Beer which currently has free delivery with no minimum spend. Don't forget Fathers Day."
Tony Hine, Considered IT Solutions Ltd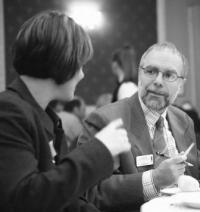 Come and join us at
OUR NEXT EVENT
Thursday 14th February
Pinewood on Wilmslow, 12 noon - 2.00pm
What members and guests say
"It was a really enjoyable event. Professionally run in a quality hotel with quality people and food. Well Done Karen!"
John Redfern
John Redfern Associates
"The Business Network South Manchester has undoubtedly facilitated steady growth in my business during the last year whilst increasing the number of invaluable contacts within my networking circle and I'm confident this will continue through into 2012. Your meetings are always well structured, productive and uplifting - what more could you ask of networking? I would not hesitate to recommend The Business Network South Manchester to all my associates and wish you continued, and much deserved, success in the coming year. "
Tracey Richley
WPA