Member offers
"All members of The Business Network can claim a free no obligation review of finance options available for their business. This can be carried out over the phone or by arranging a face to face meeting with Alex from Nova Commercial Finance"
Alex Heylings, Nova Commercial Finance Ltd
"Wealth or Talent Dynamics profile and 1 hour debrief session for Â50. Understand where your strengths lie and more importantly how you can apply this to add more value to your business."
Louise Mosley, NB Coaching
"Complimentary review of your digital marketing including a like-for-like comparison of your competitors."
Bernard McCabe, Dreamscape Solutions Ltd
"Free recruitment review for all members"
Lyndsey Meredith, Meredith Consultancy Services
"Would like to offer all Business Network members a 'Financial Protection Review' at no cost. Many small businesses are not protected should an owner/key employee be off work due to an accident/illness, struck down by a critical illness or worse still die. Easy & inexpensive solutions are available"
Roger Prydderch, Prydderch Financial Planning Ltd
"Half price terminal rental for 12 months"
Ian Ellis, Paymentsense
"Free audit of your website and social media images. We will take a close look at how your headshot fits your business and what it says about you."
Kev Timmons, Kevin Timmons Photography
"Planning to exhibit your business at an Expo or Event this year? With years of experience pulling together complete exhibition stands and other printed materials for such an event we are happy to offer all The Business Network members a free exhibition consultation. For example: Did you know it may be possible to simply 're-dress' your existing exhibition system and save money?"
Sharon Taylor, Paragon Print & Marketing Solutions
"Use "THEBUSINESSNETWORK" for 10% off all orders at Order.Beer which currently has free delivery with no minimum spend. Don't forget Fathers Day."
Tony Hine, Considered IT Solutions Ltd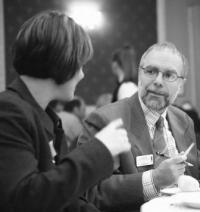 Come and join us at
OUR NEXT EVENT
Thursday 9th August
Manchester Airport Marriott, 12.00 noon - 2.00pm
What members and guests say
"3 years! Its seems like only yesterday that I was fighting my way through the Cheshire lanes to the launch of a brand new networking group.These days, new networking groups seem to spring up like weeds, but this one WAS different. It ticked all my boxes and I decided to join at that launch meeting.And I'm still there after three years, because it did deliver on those initial expectations, and continues to do so!!Why do I continue to like The Business Network?Three Simple Reasons:1 - Its a pleasurable experience. Great lunches in nice locations each month. A structured meeting format, but not rigid. Great educational seminars. Meeting decision makers not salesmen as fellow members. Importantly , you feel you are among friends, all willing to help you.2 - It helps my business. As a digital marketing consultancy, the majority of our clients come through referrals. I have been introduced to a number of new clients by fellow members and met great companies to partner with through the network.3 - You don't know when you will meet your next client! As host, Karen works hard to attract new people to every meeting. As well as growing the membership, these visitors help to keep the meeetings fresh and dynamic. And hopefully some may need our Internet Marketing services!Happy 3rd Anniversary!"
Andy Wooles
WSI Internet Marketing
"It was a really enjoyable event. Professionally run in a quality hotel with quality people and food. Well Done Karen!"
John Redfern
John Redfern Associates