Member offers
"Steve Tempest is offering £100 of Amazon Vouchers to any Business Network member who refers a successful applicant to him."
Steve Tempest, WorldPay
"Special offer. Free one hour marketing 'hot fix'. Get an instant assessment of where you can grow sales. Think Beyond uses it's marketing toolkit to get you back on track - fast."
Merce Cozens, Think Beyond
"There is a discount of £30 to members of The Business Network South Manchester on their first year's membership of the Federation of Small Businesses."
Simon Edmondson, Federation Of Small Businesses
"The Chamber of Commerce is now offering a 5% discount for membership to all the Business Network South Manchester members. For more information please contact Reet Dhallu."
Reet Dhallu, GM Chamber Of Commerce
"Hine Commercial Insurance Brokers are offering every member a free analysis of their digital footprint. This will give a report on the strength of your cyber security. Contact David to find out what information they require."
David Williams, Hine Insurance Brokers
"Would like to offer all Business Network members a 'Financial Protection Review' at no cost. Many small businesses are not protected should an owner/key employee be off work due to an accident/illness, struck down by a critical illness or worse still die. Easy & inexpensive solutions are available"
Roger Prydderch, Prydderch Financial Planning Ltd
"Sinclair law are offering a 10% discount on their services to all members of The Business Network South Manchester."
Lucy Hart, Sinclair Law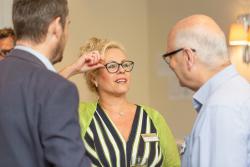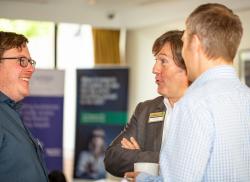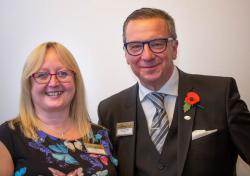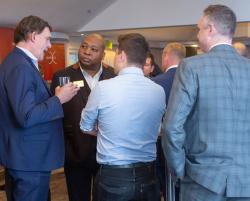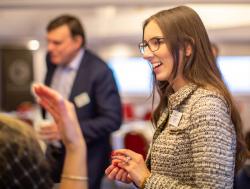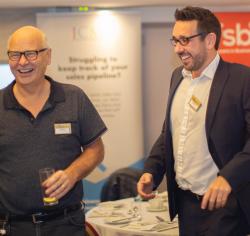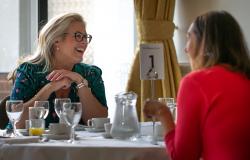 Come and join us at
OUR NEXT EVENT
Thursday 6th February
The Alderley Edge Hotel
What members and guests say
"The Business Network South Manchester is the premier event on the monthly business calendar. Karen Tems is not only a fabulous host, who can help make introductions and connections, she is an experienced, successful business women, who offers insights into making the right connections. I have come to appreciate her help and support during my time with The Business Network "
Nick Brookes
Cornfields Holdings
"The Business Network South Manchester has undoubtedly facilitated steady growth in my business during the last year whilst increasing the number of invaluable contacts within my networking circle and I'm confident this will continue through into 2012. Your meetings are always well structured, productive and uplifting - what more could you ask of networking? I would not hesitate to recommend The Business Network South Manchester to all my associates and wish you continued, and much deserved, success in the coming year."
Tracey Richley
WPA