Member offers
"Members will receive 15% off purchases as long as they show their privilege card."
Christine Colbert, Dress
"Steve Tempest is offering £100 of Amazon Vouchers to any Business Network member who refers a successful applicant to him."
Steve Tempest, WorldPay
"There is a discount of £30 to members of The Business Network South Manchester on their first year's membership of the Federation of Small Businesses."
Simon Edmondson, Federation Of Small Businesses
"Would like to offer all Business Network members a 'Financial Protection Review' at no cost. Many small businesses are not protected should an owner/key employee be off work due to an accident/illness, struck down by a critical illness or worse still die. Easy & inexpensive solutions are available"
Roger Prydderch, Prydderch Financial Planning Ltd
"The Chamber of Commerce is now offering a 5% discount for membership to all the Business Network South Manchester members. For more information please contact Reet Dhallu."
Reet Dhallu, GM Chamber Of Commerce
"Hine Commercial Insurance Brokers are offering every member a free analysis of their digital footprint. This will give a report on the strength of your cyber security. Contact David to find out what information they require."
David Williams, Hine Insurance Brokers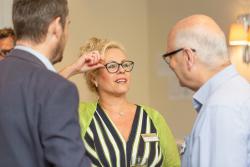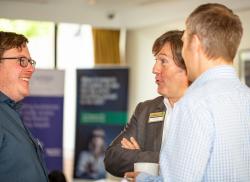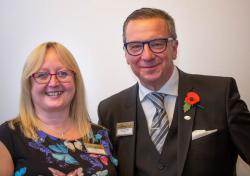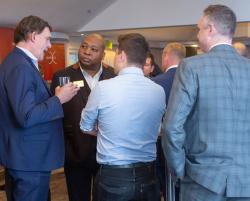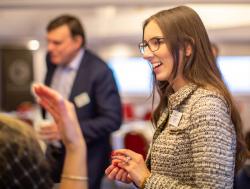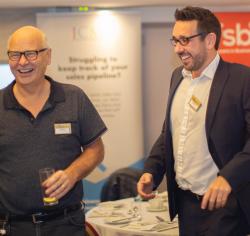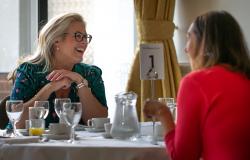 Come and join us at
OUR NEXT EVENT
Thursday 5th November
Mottram Hall Wilmslow Road Mottram Macclesfield
What members and guests say
"The Business Network South Manchester is the premier event on the monthly business calendar. Karen Tems is not only a fabulous host, who can help make introductions and connections, she is an experienced, successful business women, who offers insights into making the right connections. I have come to appreciate her help and support during my time with The Business Network "
Nick Brookes
Cornfields Holdings
"Not only does Business Network make sense financially, it's a huge asset to business owner/managers and the 'lonely at the top' syndrome. There's a huge wealth of knowledge and regional business information within the South Manchester branch, high quality businesses and a tangible community feel about the whole group. If I need a contact or expert advice, or if I'm struggling with something, there?s always someone I can call and get a result. When you're running your own business, being able to access that support and 'business intelligence' is invaluable. So for me, South Manchester Business Network isn't just a professional networking group; it's a natural extension of my own business."
Penny Lines
No Nonsense Marketing