Our next South Manchester event
Thursday 1st November
Manchester Airport Marriott, 12.00 noon - 2.00pm- Hale Barns, WA15 8XW
Seminar
Time - Registration 11.00am for a prompt 11.15am start
Presenter - Kevin Cook from Business Doctors
Topic - Why Wait Until January To Start Your New Year Business Resolutions?
Synopsis:

We tend to run our business to calendar cycles, however if you are already thinking that you want to improve your business in someway in 2019 why waste 2 months before starting. In this interactive seminar you will learn where to look, how to measure and what to improve to have a dramatic effect on your business.

Content:

What gets measured gets done.

Most business want more sales, more profit, more success. However many lack the correct ingredients to achieve this;

This seminar is about what you can do across these areas to both measure and deliver for your business

* Objective setting
* Culture
* Motivation
* Team work
* Fairness
* Clarity

About The Presenter:

With over twenty five years working in the retail sector in a variety of senior roles, focused on growing a UK wide network of retail stores, Kevin has experienced all aspects of growing a relatively small business to one that employed over 500 people. This experience proved a fantastic training ground to learn all the lessons that SME owners require to overcome the challenges and pitfalls they face when seeking to grow their businesses. Accreditations include advisor for Growth Accelerator, MAS (Manufacturing Advisory Service), Growth Vouchers, Pera Technology and a Leadership & Management Training Provider.

In the past seven years as a Business Doctor Kevin has helped hundreds or business owners to significantly improve their turnover/profit and mindset - Achieving their Vision.

Kevins' working week consists of helping clients from all business sectors across the Northwest but at the weekends now tends to be found pounding the country lanes of Cheshire either training for or running in road races for Macclesfield local Charity The Rossendale Trust after completing his first Marathon in Manchester earlier this year!
Cost
Members - £39.00 - Book Here
Non Members - £39.00 - Book Here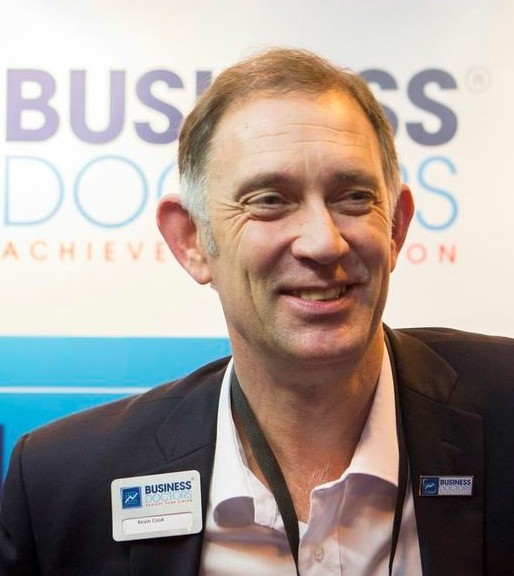 Kevin Cook


Come and join us at
OUR NEXT EVENT
Thursday 1st November
Manchester Airport Marriott, 12.00 noon - 2.00pm
What members and guests say
"Not only does Business Network make sense financially, it's a huge asset to business owner/managers and the 'lonely at the top' syndrome. There's a huge wealth of knowledge and regional business information within the South Manchester branch, high quality businesses and a tangible community feel about the whole group. If I need a contact or expert advice, or if I'm struggling with something, there?s always someone I can call and get a result. When you're running your own business, being able to access that support and 'business intelligence' is invaluable. So for me, South Manchester Business Network isn't just a professional networking group; it's a natural extension of my own business."
Penny Lines
No Nonsense Marketing
"It was a really enjoyable event. Professionally run in a quality hotel with quality people and food. Well Done Karen!"
John Redfern
John Redfern Associates