Our next South Manchester event
Thursday 5th September
Pinewood on Wilmslow, 10.00am - 2.00pm- Handforth, SK9 3LF
Seminar
Time - 10.30am
Presenter - Will Kintish of Kintish Networking Skills
Topic - The Power Of The Question
What?s the icebreaker question? How do I really get to know you? What challenge do you have? How can I follow up to move the relationship forward?
These are 4 questions the talk will cover. Often, it?s the way we ask, the words we use that ensures we get the results we want. And, what happens when we get stuck for an answer. There is even a question for that!
Cost
Members - £40.80 - Book Here
Non Members - £46.60 - Book Here
Will Kintish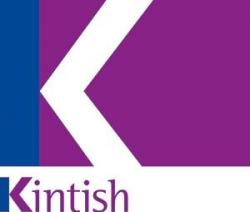 www.kintish.co.uk
Come and join us at
OUR NEXT EVENT
Thursday 5th September
Pinewood on Wilmslow, 10.00am - 2.00pm
What members and guests say
"The Business Network South Manchester has undoubtedly facilitated steady growth in my business during the last year whilst increasing the number of invaluable contacts within my networking circle and I'm confident this will continue through into 2012. Your meetings are always well structured, productive and uplifting - what more could you ask of networking? I would not hesitate to recommend The Business Network South Manchester to all my associates and wish you continued, and much deserved, success in the coming year. "
Tracey Richley
WPA
"The Business Network South Manchester is the premier event on the monthly business calendar. Karen Tems is not only a fabulous host, who can help make introductions and connections, she is an experienced, successful business women, who offers insights into making the right connections. I have come to appreciate her help and support during my time with The Business Network "
Nick Brookes
Cornfields Holdings