Our next South Manchester event
Thursday 4th June
Mottram Hall- Mottram Hall Wilmslow Roa
Seminar
Time - 11.30am
Presenter - Andrew Thorp
Topic - Inform or Inspire? It?s your story that sells.
There is a saying that facts tell, stories sell. The what element of your business message is important, but your audience needs to find you credible and it helps if buyers see themselves in the story you tell. In this lively and interactive session, Andrew explains what story means in a business context ? and how to apply it in multiple situations.

Andrew Thorp
Andrew is a speaker, writer, consultant and trainer in the field of business communication. His specialism is applied storytelling, whereby we differentiate our brand and connect more deeply with our audience. Andrew works in the UK and internationally with SMEs and larger organisations like PwC and the European Parliament.
Cost
Members - £0.00 - Book Here
Non Members - £12.00 - Book Here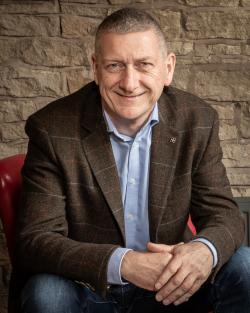 ANDREW THORP
www.mojoyourbusiness.co.uk
Previous Speakers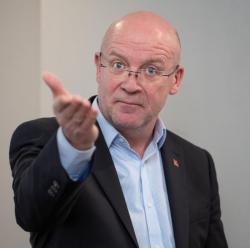 Chris Brindley MBE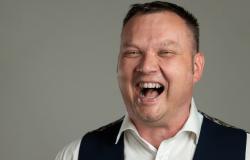 Jay Allen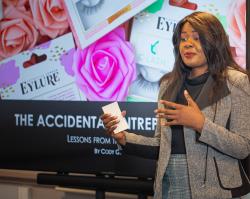 Cody Gapare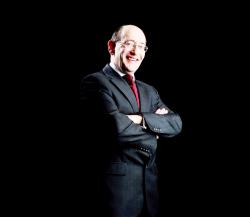 Will Kintish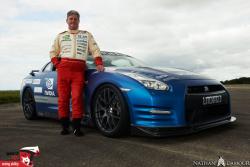 Mike Newman
Come and join us at
OUR NEXT EVENT
Thursday 4th June
Mottram Hall
What members and guests say
"The Business Network South Manchester has undoubtedly facilitated steady growth in my business during the last year whilst increasing the number of invaluable contacts within my networking circle and I'm confident this will continue through into 2012. Your meetings are always well structured, productive and uplifting - what more could you ask of networking? I would not hesitate to recommend The Business Network South Manchester to all my associates and wish you continued, and much deserved, success in the coming year."
Tracey Richley
WPA
"3 years! Its seems like only yesterday that I was fighting my way through the Cheshire lanes to the launch of a brand new networking group. These days, new networking groups seem to spring up like weeds, but this one WAS different. It ticked all my boxes and I decided to join at that launch meeting. And I'm still there after three years, because it did deliver on those initial expectations, and continues to do so!! Why do I continue to like The Business Network? Three Simple Reasons: 1 - Its a pleasurable experience. Great lunches in nice locations each month. A structured meeting format, but not rigid. Great educational seminars. Meeting decision makers not salesmen as fellow members. Importantly , you feel you are among friends, all willing to help you. 2 - It helps my business. As a digital marketing consultancy, the majority of our clients come through referrals. I have been introduced to a number of new clients by fellow members and met great companies to partner with through the network. 3 - You don't know when you will meet your next client! As host, Karen works hard to attract new people to every meeting. As well as growing the membership, these visitors help to keep the meeetings fresh and dynamic. And hopefully some may need our Internet Marketing services! Happy 3rd Anniversary!"
Andy Wooles
WSI Internet Marketing