News
or click here for Member Offers
Prevent Breast Cancer -Meet the founder of Fat Lad at The Back
Where: BWorks Market St Manchester When: Monday 22 July 17:30 – 19.30 p.m. Programme Refreshments 17.30 – 18.15 Q&A 18.15
What Is Your News?
We want to hear your good news and shout about it! It will be posted on this site and via our social media channels. To that end check our offers page for the generous help Souter PR will give to make sure we get the best results. Email Simon
This Year's Charity is Millie's Trust
We are pleased that the Business Network South Manchester are proud to support Millie's Trust. The Charity's Aim The advancement of health and saving of lives by providing education and training in First Aid Millie's Trust was created by the parents
Host asked to speak in China again
Simon has been asked to speak again in China. This time it will be over 6 days and incorporate Shanghai, Suzhou, Guangshou and Quindao
It Is All Going On At The Alderley Edge Hotel!
Events at The Alderley Edge Hotel
14th June - Paris to Provence Discovery Menu
16th June - Father's Day
28th June - Live Music
4th July - Wedding Open Evening
4th July - Wedding Open Evening
26th July - Live Music
1st September - Wedding Open Day
27th September - Tattinger Champagne Dinner
18th October - Seasonal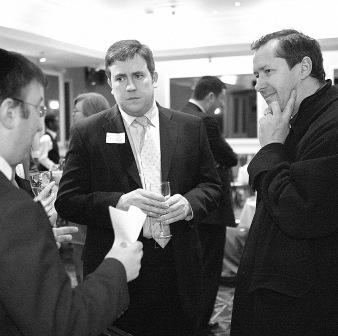 Come and join us at
OUR NEXT EVENT
Thursday 4th July
Pinewood on Wilmslow, 12 noon - 2.00pm
What members and guests say
"The Business Network South Manchester is the premier event on the monthly business calendar. Karen Tems is not only a fabulous host, who can help make introductions and connections, she is an experienced, successful business women, who offers insights into making the right connections. I have come to appreciate her help and support during my time with The Business Network "
Nick Brookes
Cornfields Holdings
"3 years! Its seems like only yesterday that I was fighting my way through the Cheshire lanes to the launch of a brand new networking group. These days, new networking groups seem to spring up like weeds, but this one WAS different. It ticked all my boxes and I decided to join at that launch meeting. And I'm still there after three years, because it did deliver on those initial expectations, and continues to do so!! Why do I continue to like The Business Network? Three Simple Reasons: 1 - Its a pleasurable experience. Great lunches in nice locations each month. A structured meeting format, but not rigid. Great educational seminars. Meeting decision makers not salesmen as fellow members. Importantly , you feel you are among friends, all willing to help you. 2 - It helps my business. As a digital marketing consultancy, the majority of our clients come through referrals. I have been introduced to a number of new clients by fellow members and met great companies to partner with through the network. 3 - You don't know when you will meet your next client! As host, Karen works hard to attract new people to every meeting. As well as growing the membership, these visitors help to keep the meeetings fresh and dynamic. And hopefully some may need our Internet Marketing services! Happy 3rd Anniversary!"
Andy Wooles
WSI Internet Marketing