The Benefits of Membership
Your Network Host - A valuable and committed support as they will work tirelessly on your behalf, getting you in front of the people you want to meet.
Free Educational Seminars - There is a wealth of knowledge and experience within The Membership that is freely available to you. Try and ensure that you attend the Free Pre-lunch Seminars offered by Members on a wide variety of topics; and if you wish to increase the profile of your company further why not offer to present a seminar yourself. We undertake to do the promoting of the seminar for you.
Free Stand At The Events - Take a Free Stand at the monthly events a give members and visitors an even greater insight into what your company can provide.
Monthly Meetings With Senior Decision Makers - We restrict attendees at events to a senior level, people who can influence the 'buying and selling' within their organisation.
Introductions To New Business Contact - There are always new companies in attendance at the monthly events.
Free Access To The National List Of Members

Please Download Your Membership Application Form Here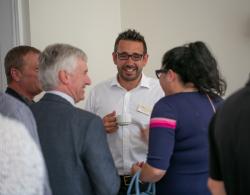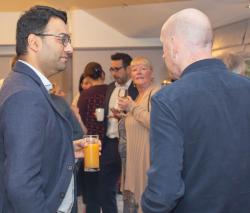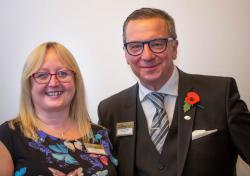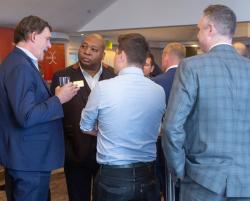 Come and join us at
OUR NEXT EVENT
Thursday 5th December
Manchester Airport Marriott, 10.00am - 2.00pm
What members and guests say
"Not only does Business Network make sense financially, it's a huge asset to business owner/managers and the 'lonely at the top' syndrome. There's a huge wealth of knowledge and regional business information within the South Manchester branch, high quality businesses and a tangible community feel about the whole group. If I need a contact or expert advice, or if I'm struggling with something, there?s always someone I can call and get a result. When you're running your own business, being able to access that support and 'business intelligence' is invaluable. So for me, South Manchester Business Network isn't just a professional networking group; it's a natural extension of my own business."
Penny Lines
No Nonsense Marketing
"The Business Network South Manchester is the premier event on the monthly business calendar. Karen Tems is not only a fabulous host, who can help make introductions and connections, she is an experienced, successful business women, who offers insights into making the right connections. I have come to appreciate her help and support during my time with The Business Network "
Nick Brookes
Cornfields Holdings