The Benefits of Membership
Your Network Host - A valuable and committed support as they will work tirelessly on your behalf, getting you in front of the people you want to meet.
Free Educational Seminars - There is a wealth of knowledge and experience within The Membership that is freely available to you. Try and ensure that you attend the Free Pre-lunch Seminars offered by Members on a wide variety of topics; and if you wish to increase the profile of your company further why not offer to present a seminar yourself. We undertake to do the promoting of the seminar for you.
Free Stand At The Events - Take a Free Stand at the monthly events a give members and visitors an even greater insight into what your company can provide.
Monthly Meetings With Senior Decision Makers - We restrict attendees at events to a senior level, people who can influence the 'buying and selling' within their organisation.
Introductions To New Business Contact - There are always new companies in attendance at the monthly events.
Free Access To The National List Of Members
Your Business Network Host if Your Business Introducer - Who do you want to be connected to
20% off Virgin Rail Fairs
Discounts For Members From Our Venues - 20% at Alderley Edge Hotel and The Stanneylands, 10% at Mottram Hall and the Pinewood
Please Download Your Membership Application Form Here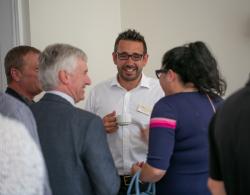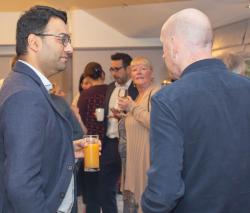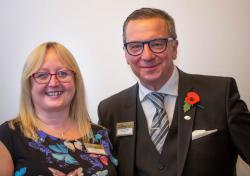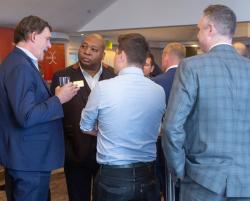 Come and join us at
OUR NEXT EVENT
Thursday 7th May
Alderley Edge Hotel
What members and guests say
"3 years! Its seems like only yesterday that I was fighting my way through the Cheshire lanes to the launch of a brand new networking group. These days, new networking groups seem to spring up like weeds, but this one WAS different. It ticked all my boxes and I decided to join at that launch meeting. And I'm still there after three years, because it did deliver on those initial expectations, and continues to do so!! Why do I continue to like The Business Network? Three Simple Reasons: 1 - Its a pleasurable experience. Great lunches in nice locations each month. A structured meeting format, but not rigid. Great educational seminars. Meeting decision makers not salesmen as fellow members. Importantly , you feel you are among friends, all willing to help you. 2 - It helps my business. As a digital marketing consultancy, the majority of our clients come through referrals. I have been introduced to a number of new clients by fellow members and met great companies to partner with through the network. 3 - You don't know when you will meet your next client! As host, Karen works hard to attract new people to every meeting. As well as growing the membership, these visitors help to keep the meeetings fresh and dynamic. And hopefully some may need our Internet Marketing services! Happy 3rd Anniversary!"
Andy Wooles
WSI Internet Marketing
"It was a really enjoyable event. Professionally run in a quality hotel with quality people and food. Well Done Karen!"
John Redfern
John Redfern Associates