Event Dates
A list of all our forthcoming events.
October: Thursday 1st, The Pinewood Hotel

Time -

Presenter -

Topic -

November: Thursday 5th, Mottram Hall

Time -

Presenter - Mark Dyble

Topic -

December: Thursday 3rd, Alderley Edge Hotel

Time -

Presenter -

Topic -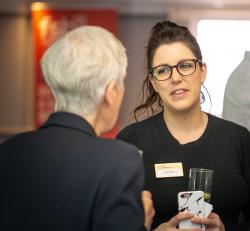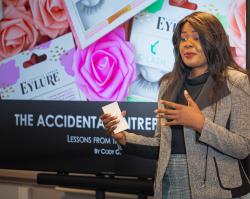 Come and join us at
OUR NEXT EVENT
Thursday 1st October
The Pinewood Hotel
What members and guests say
"Not only does Business Network make sense financially, it's a huge asset to business owner/managers and the 'lonely at the top' syndrome. There's a huge wealth of knowledge and regional business information within the South Manchester branch, high quality businesses and a tangible community feel about the whole group. If I need a contact or expert advice, or if I'm struggling with something, there?s always someone I can call and get a result. When you're running your own business, being able to access that support and 'business intelligence' is invaluable. So for me, South Manchester Business Network isn't just a professional networking group; it's a natural extension of my own business."
Penny Lines
No Nonsense Marketing
"The Business Network South Manchester has undoubtedly facilitated steady growth in my business during the last year whilst increasing the number of invaluable contacts within my networking circle and I'm confident this will continue through into 2012. Your meetings are always well structured, productive and uplifting - what more could you ask of networking? I would not hesitate to recommend The Business Network South Manchester to all my associates and wish you continued, and much deserved, success in the coming year."
Tracey Richley
WPA