Member offers
"Complimentary export communication review for all members of the network currently exporting or thinking about exporting."
Helen Provart, Peak Translations
"Would like to offer a free consultation for up to one hour. It can relate to financial matters or general business advice."
Ian Goldman, Booth Ainsworth LLP
"Best Business Enabler is giving a whopping 50% of the first invoice value to our introducers to find out more come and catch me for a chat."
Alice Jackson, Best Business Enabler
"Wealth or Talent Dynamics profile and 1 hour debrief session for Â50. Understand where your strengths lie and more importantly how you can apply this to add more value to your business."
Louise Mosley, NB Coaching
"Complimentary review of your digital marketing including a like-for-like comparison of your competitors."
Bernard McCabe, Dreamscape Solutions Ltd
"Pop Up Banner - Instant display to support your brand and company message @Â85.00 ex vat. Artwork available upon request."
Sharon Taylor, Paragon Printing & Marketing Solutions
"1.5 hours free Wordpress website training at your business premises."
Martin Jones, Red Design
"Would like to offer all Business Network members a 'Financial Protection Review' at no cost. Many small businesses are not protected should an owner/key employee be off work due to an accident/illness, struck down by a critical illness or worse still die. Easy & inexpensive solutions are available"
Roger Prydderch, Prydderch Financial Planning Ltd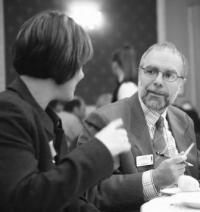 Come and join us at
OUR NEXT EVENT
Thursday 14th December
Pinewood on Wilmslow, 12.00 noon - 2.00pm
What members and guests say
"The Business Network South Manchester has undoubtedly facilitated steady growth in my business during the last year whilst increasing the number of invaluable contacts within my networking circle and I'm confident this will continue through into 2012.Your meetings are always well structured, productive and uplifting - what more could you ask of networking?I would not hesitate to recommend The Business Network South Manchester to all my associates and wish you continued, and much deserved, success in the coming year."
Tracey Richley
WPA
"3 years! Its seems like only yesterday that I was fighting my way through the Cheshire lanes to the launch of a brand new networking group.These days, new networking groups seem to spring up like weeds, but this one WAS different. It ticked all my boxes and I decided to join at that launch meeting.And I'm still there after three years, because it did deliver on those initial expectations, and continues to do so!!Why do I continue to like The Business Network?Three Simple Reasons:1 - Its a pleasurable experience. Great lunches in nice locations each month. A structured meeting format, but not rigid. Great educational seminars. Meeting decision makers not salesmen as fellow members. Importantly , you feel you are among friends, all willing to help you.2 - It helps my business. As a digital marketing consultancy, the majority of our clients come through referrals. I have been introduced to a number of new clients by fellow members and met great companies to partner with through the network.3 - You don't know when you will meet your next client! As host, Karen works hard to attract new people to every meeting. As well as growing the membership, these visitors help to keep the meeetings fresh and dynamic. And hopefully some may need our Internet Marketing services!Happy 3rd Anniversary!"
Andy Wooles
WSI Internet Marketing